Your Safety and Well Being is our Top Priority. We Have You Covered. We are Fulfilling Orders via Shipping, Store Pick up and/or Local Deliveries.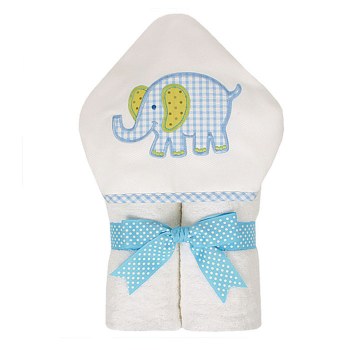 3 Marthas - Hooded Towel - Blue Elephant
Item Number: 10480709
$52.00
This beautiful towel is great for older children and also make a wonderful newborn baby gift. The towel measures approximately 30x50 with a terry lined hood sewn down the middle of one of the long sides. This over-sized towel can fit children up to, and even beyond, 6 years old.