Our stores
are Open! We Miss you, Come and Visit Us - Free Delivery all Continental US Orders over $50*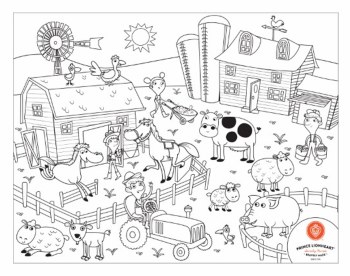 Prince Lionheart - Color+Draw Placemat Farm
Item Number: 10417004
$24.99
Your child will love colouring again and again on this unique colouring mat from Prince Lionheart.

Totally reusable: color, wipe clean and color again. Can be washed with soap and water or is top-rack dishwasher safe.

Includes 4 dry-erase markers (blue, green, pink, orange).

Color and Draw placemats can be folded and stored in a soft felt roll-up carrying case (included) to make it easy for families on-the-go!

Conforms to ASTM safety regulations, as confirmed by an accredited third-party testing facility.